Full Service Digital Marketing
We're a full service digital marketing agency that can support you by adding our services to your capabilities. Where we differ from other agencies is we provide you with complete control, ownership, and education every step of the way.
Branding
Small local companies are not only dealing with old logos and marketing approaches, but also old branding assets. We can help you develop your brand's image and story so that it's flexible to your needs and is an icon you & your employees can be proud of for years to come.
Website Design
We provide the latest in responsive web design that'll look great on desktop computers, tablets, & smart phones. More importantly, we'll give you as much control  & education over the product and process as you wish while keeping your costs under budget.
Social Media Management
Whether you're wanting to start from scratch or you need help scaling your online presence, we can help you grow your advocacy base organically from where you're currently at and make sure your company is portrayed exactly how you want to be.
Content Creation
Large corporations seem to have their own in-house news station pumping out original content on the regular. We provide small local businesses, nonprofits, and schools with a wide array of content creation services that allows you to regularly feed the online beast without over burdening your employees or budgets.
Custom Document Templates
Every document you ask us to design for you is yours. We'll give you all of the original files, customize those files to make them more user friendly, and provide you with training on how to modify those documents going forward. Common designs: business cards, pamphlets, booklets, and one pagers.
Consulting Advice & Coaching
Not every problem is "Google-able" and when you reach that level of complexity it's critical to rely on experienced consultants to guide the way. When you partner with us, Kyle Null, owner of Nullen, who has over 20 years of experience in IT, Digital Marketing, Nonprofit, & Education will commit to making himself available 24/7 through email, text, phone & video calls.
Photography Services & Training
We love making on-site visits to our clients and collaborate on photography projects that bring benefit to all all of the priority agendas we're working on with you. What's great about beautiful photos of the people, services, and events surrounding your business is that they can be recycled throughout all of your online properties (social media & website), custom documents you have us make for you, and as broll for videos. 

Videos, Gifs, and WebMs
Videos, Gifs, and WebMs are the most consumed form of media online at the moment. It's critical to continually develop video-based content that'll showcases your small company's mission and employees' personalities. The best form of organic outreach is to show who you transparently are online, and we can help you create this content regularly.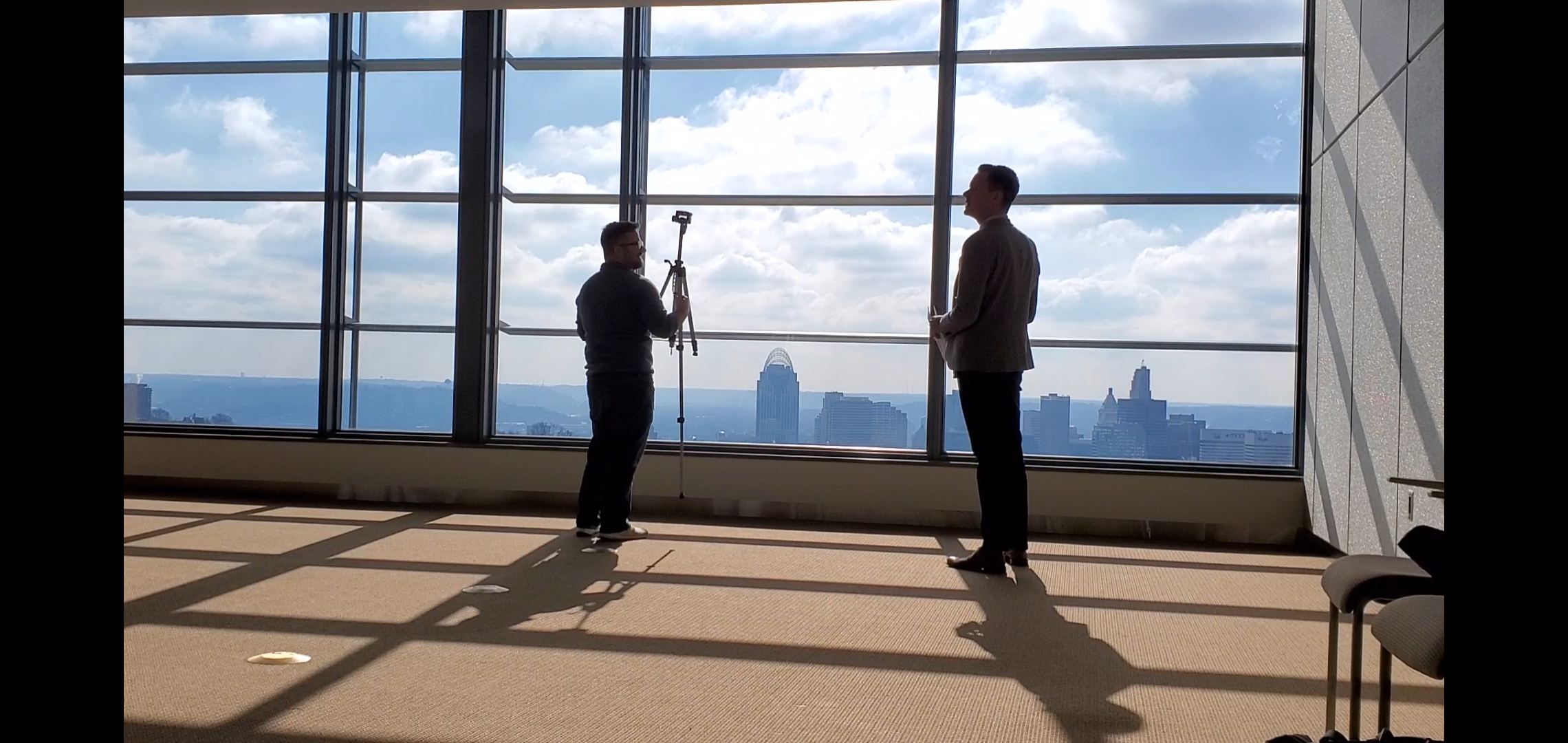 Interviews & Testimonials
One of our biggest passion projects is to conduct interviews with local business, nonprofit leaders, workers, seniors, and teachers that make the world a better place. We'd love to come visit you, record you, and share your stories with the world. 
We can conduct Video or Audio Only interviews. Something to keep in mind is that you can always transcribe interviews to text.
Personalized Professional Development
Due to our founder's background as a Montessori Educator we prioritize educating our clients every step of the way. We want to help everyone reach their full potential and part of that is helping people understand what they don't know.
We've worked with ages from 18 months to 100, CEO's, Head of School's, Board of Directors, Doctors, Fostered Teens, Marketing Directors, Fund Development Directors, Finance Directors, Assistants, and even taught creative tech skills daily to Montessori students and B&G Club foster kids. 
Podcasts and Audio Services
We can help small companies produce their own podcast show. Providing music, recording, and editing services. We can also help you bring those capabilities in house. 
We've also helped senior living facilities record private audio-only interviews to be given to their family's as a gift. Audio interviews are uniquely different from video, because you can imagine the person how you remember them.
Project Management Services
We can take lead on any IT, Digital Marketing, Branding, and Web service project that you may have. Add the experience of an IT Director and Marketing Director for an affordable rate to any complex project or agenda you're faced with.
Presently, one of our highest valued services involves us leading leadership teams through digital integrations into their work and learning culture.