Our Story
Nullen LLC was created by Kyle Null and Gülin Paksoy as a response to help small businesses, non-profits and educational programs move from a traditional marketing mindset to a modern advocacy-based one.
With over twenty years of senior-level experience in technology, education, marketing, logistics and communications, we're on a mission to provide practical, personalized, and strategically-driven digital marketing & content solutions that will help you  grow as an organization. We also will make sure you can sustain that growth by teaching you how to take control.
What We Do
When you're running a small business, nonprofit, or educational institute its hard to allocate time and resources for innovation, culture changes, and new staff capabilities.
Many small organizations and businesses aren't able to afford fancy websites, highly active social media accounts, or have the know-how to break from their traditional marketing practices.
What we've come to learn is that everyone wants to be able to manage complexities like these in-house so that they have more control over them, but they don't know where to begin. We can help you devise a game plan, execute it, and develop capacities in-house.
Our pricing corresponds directly with the time and resources we invest in each project or goal – no generic marketing packages, no large upfront commitments; just honest, practical growth consultancy that's tailored to what you need.
Learn more about how our process works. 
How We Can Help
Our flexible, personalized consultancy services are specifically designed to help you scale; whether that entails optimizing your available resources, realizing your true profit potential, or growing your local business' presence online.
In helping you to achieve these goals, we offer services such as:
· Personalized digital marketing consulting sessions
· Responsive web design for desktop / tablet / mobile
· Specialized growth and advocacy based marketing consultancy
· In-house marketing approaches that improve company culture
· Touch point and experience design
· Planning & management strategies
· Innovative design processes & brainstorming
· Brand image development
· Graphic Design: Ads, Logo Creation, Documents, Business Cards, Etc.
· Original content creation
· Social media management & online community engagement
…and much more.
As your business continues to expand and mature, we'll be able to assist you on every step of the way by adding and subtracting services as you need them without making significant changes to your cost expectations.
Read more about our capabilities.
Why Small Local Companies?
Nullen only takes on a few hand selected partnerships at a time. We choose to do this with small local businesses, nonprofits, and schools filled with passionate people that are eagerly wanting empowered to do more. 
Presently, we're looking to expand our client base.
Contact Kyle Null directly —

E-Mail – k@nullen.io | Text – (574) 327-1083
We look to sincerely help because we feel agencies are taking advantage of small companies by providing them with tons of expensive service packages that they don't actually need, and charging them an arm and leg to customize those services. So we are trying to help local companies overcome these challenges by partnering up & growing with us.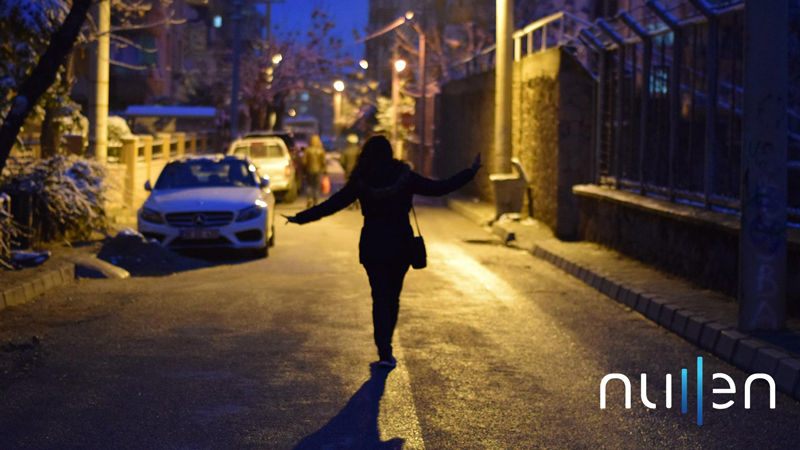 TLDR: Expect Radical Candor, Sincerity, Good Taste, and a Child-Like Sense of Wonder.
Our attention is considered to be one of the most coveted resources. A constant bidding war is happening through every medium.
The real reason behind this attention battle is the value of advocacy. The attention we give to a business, agenda, or good cause turns into advocacy, and our advocacy converts to sales.
If you're a person or business of influence, your advocacy has the power to encourage hundreds — if not thousands — to purchase products and support causes… or you could use that influence to destroy and condemn.
Whichever way you slice it, that which captures our attention rules the market; everything without it gets left behind.
As a society, we've become dopamine addicts. We wreck our postures looking down at our phones an average of 46 times per day, seeking quick bursts of temporary bliss: from likes/shares/retweets, to click bait news headlines tailored to our own respective echo chambers. And with children's video games using the addictive built-in mechanics of gambling, they're breeding it in early.
At film school, they teach you that everything on-screen is intentional; every frame holds a specific purpose. I try to remind myself of this as it applies to much more than movies nowadays. The game of life has changed just as rapidly as the technologies we hold in our pockets.
As technological advancement continues to compoundly evolve, billions more people in countries around the world are going to start connecting to the Internet for the very first time. They'll be seeking online education, web tools, and remote jobs. What should the laws of the digital landscape be when that happens? Will we continue to fight to maintain a completely free and quasi-anonymous Internet? And what will the future look like if it's regulated and controlled by people that don't understand it?
We seek filters that fit our style, morals, and values. And this website is meant to help people navigate through that digital meteor field. 
I tend to gravitate towards the positives in life, but it's hard not to notice the millions of digital natives getting unconsciously swept away in the narcissistic noise, and not have a semblance of worry for those billions of Internet newcomers that will be Googling something for the very first time. These wonderful tools will continue to connect the human race in more ways than we can yet imagine, and it's hard not to want to be a part of that.
I'm extremely excited and optimistic about what the future holds. We aim for Nullen to contribute worthwhile content through our own brand and the clients we service, that inspires positive, valuable growth. Our sole mission is to help passionate people and good causes grow. Everything we do, write, create, poke fun at, and share will sincerely encompass this value.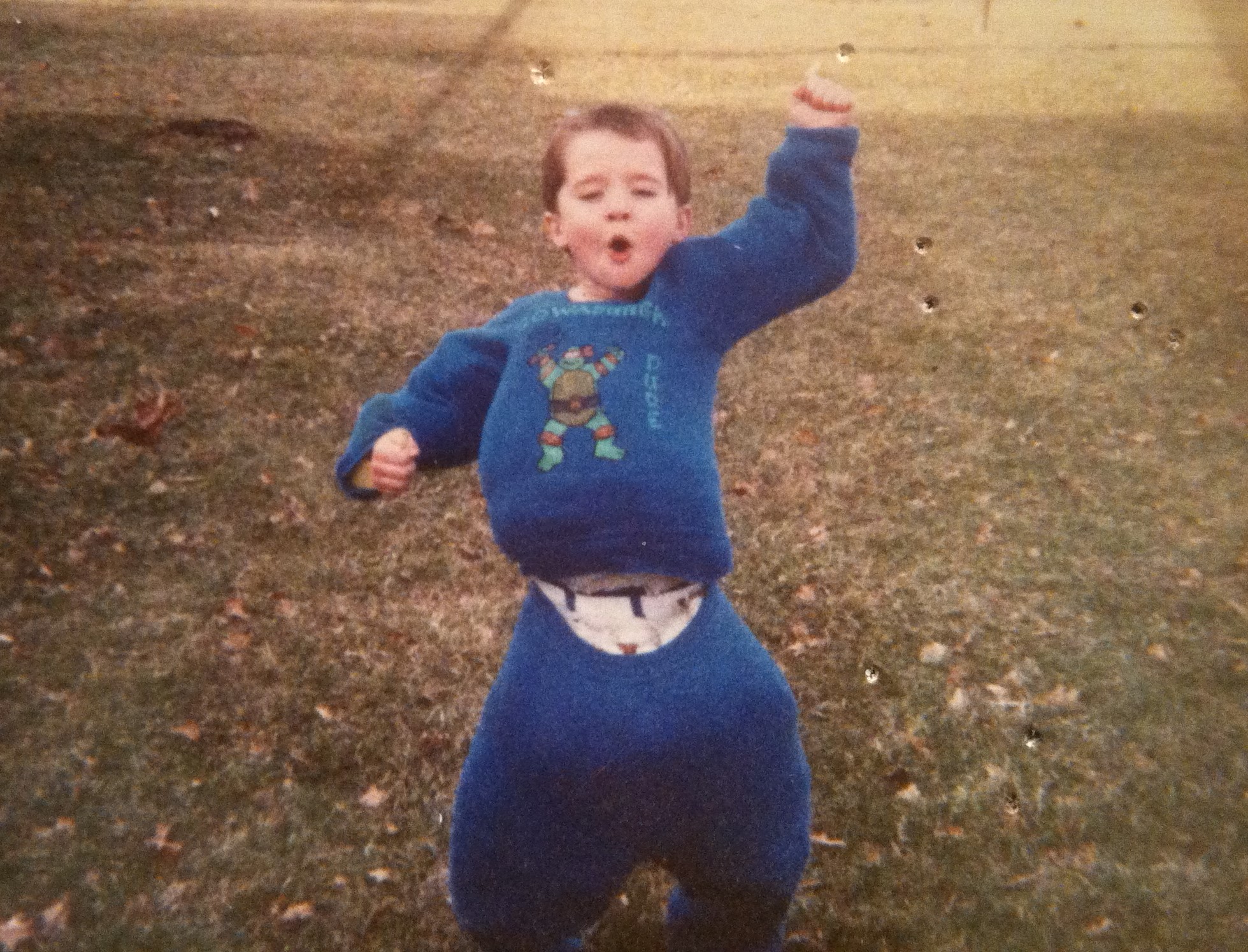 Concluding Context
I've somehow managed to reach adulthood with my child-like-wonder fully in tack. Would you consider this a feat by today's standards? I'd say so. Creativity is not prioritized in many cultures around the world — including our own. We want secure, reliable incomes. We want to raise doctors and engineers, not artists, content creators, and writers.
I firmly believe that those of us who manage to retain this superpower owe it to the universe to share the goodness of ourselves in every capacity that we can, and on every topic we feel passionate about.
I've spent the last 20 years collecting everything without sharing. Right now feels like the best time to start changing that. For me, it isn't easy to share the world I live in publicly. I instinctively value my privacy. I guard it because I'm uncomfortable allowing things to be misinterpreted or exist in plain sight that I know I'll want to change in a week. However, I've come to accept that sharing and connecting with the world is how you make waves, while revision and maintenance is the fuel for the evolutionary process.
In light of this, I've decided to make an all in effort to utilize this website not only as a tool and educational resource for clients, peers, & future employees, but also as a personal exercise in sharing everything that I am and care about in hopes of inspiring anyone that visits to do a little bit more with their existence.
Nullen isn't just a digital marketing agency. This is stage one of a long term vision and dream I have of building something bigger than myself.  I look up to guys like Elon Musk that are working hard to evolve the human race. Similarly, it's my dream to progress the human race by evolving the way we approach business, education, and mental health systems. If we want to build a more peaceful planet, we need to start reforming and innovating the way things have always been done.
Our blog (the Nullgregate) aims to be a useful pocket of online nourishment, providing unique insights into business, politics, media, music, books, film, and human behavior. We'll also share our very own workflow approaches on the project work we do, as well as research on the amazing ways technology can enhance your personal development. Through all of this, I hope you'll come to see what's at the core of Nullen, and feel inspired to collaborate with us.
Feel free to contact me anytime, regardless of the topic.
E-Mail: k@nullen.io
Call or Text: (574) 327-1083 
Kyle W. Null
Founder & CEO, Nullen