Nullen's History with Montessori
Written by Kyle Null
Last Updated: March 1st, 2022
Nullen's origins are in Montessori schools. Helping schools is deeply fulfilling in general, and we have a huge soft spot for Montessori schools in particular. It's where we got our start, and today we have deep experience with working with Montessori programs from top to bottom. We're one of a handful of tech-oriented marketing firms in the country who deeply understand Montessori, from ethos to curriculum. We can help with building out tech programs, consulting to improve existing tech programs, attracting new students, using tech to help teachers connect to students in relevant ways, marketing & fund development initiatives, and more. This is the story of how that all started. 
It's a story of:
starting as a 250-student school's humble one-man IT department

quickly growing into a computer lab, then forming another volunteer computer lab for foster children with a daunting $5,000 budget

securing $250,000 worth of funding, software, and hardware on top of that modest budget 

developing the first informatics/technology Montessori curriculum in the country, and the only among them to be fully accredited

weaving an interdisciplinary, holistic technology education program into an anti-technology environment
Like many stories, it starts humbly enough. When I started working for the Montessori Academy at Edison Lakes in Mishawaka, Indiana, zero Montessori schools had tech programs. I was hired on, simply enough, as an IT guy. I was to fix things in the most general sense. The teachers and administrative people needed computers, and I was there to do typical networking, server management, etc. With all of the routine IT work taken care of in short order, I recognized other immediate needs. The first was that the students had little to no access to technology whatsoever.
I began facilitating computer classes for the students. It went well, and the school awarded me a $5000 budget to build a humble computer lab to serve their 250 kids. I bought parts and built fifteen computers from scratch. I knew that if the $5000 budget was renewed annually, I could gradually upgrade the computers piece by piece, year by year. It was somewhat of a survivalist strategy, but that's the same kind of strategy I'd been using since I was a teenager building custom PCs like hot rods. Working completely from scratch was a blessing, because I had the benefit of a blank slate. 
There was such interest in my computer classes that I had to organize everything into a proper curriculum to keep things on track. This came together rapidly, and felt natural, effortless. Montessori schools have two conservative programs, AMI and AMS, and a more liberal program, MACTE. The former are fundamentally anti-technology. parents, lead teachers, head of school, and board saw what was happening at, they reviewed the curriculum and deemed it sufficiently legit to integrate into their submission for dual AMI and AMS accreditations. It was unprecedented, and a huge deal. I called it Montessori Informatics, which was partly based on my undergraduate Informatics degree. It grew into the perfect blend of analog and digital learning, and our emphasis from day one was to use technology to creatively solve real-life problems.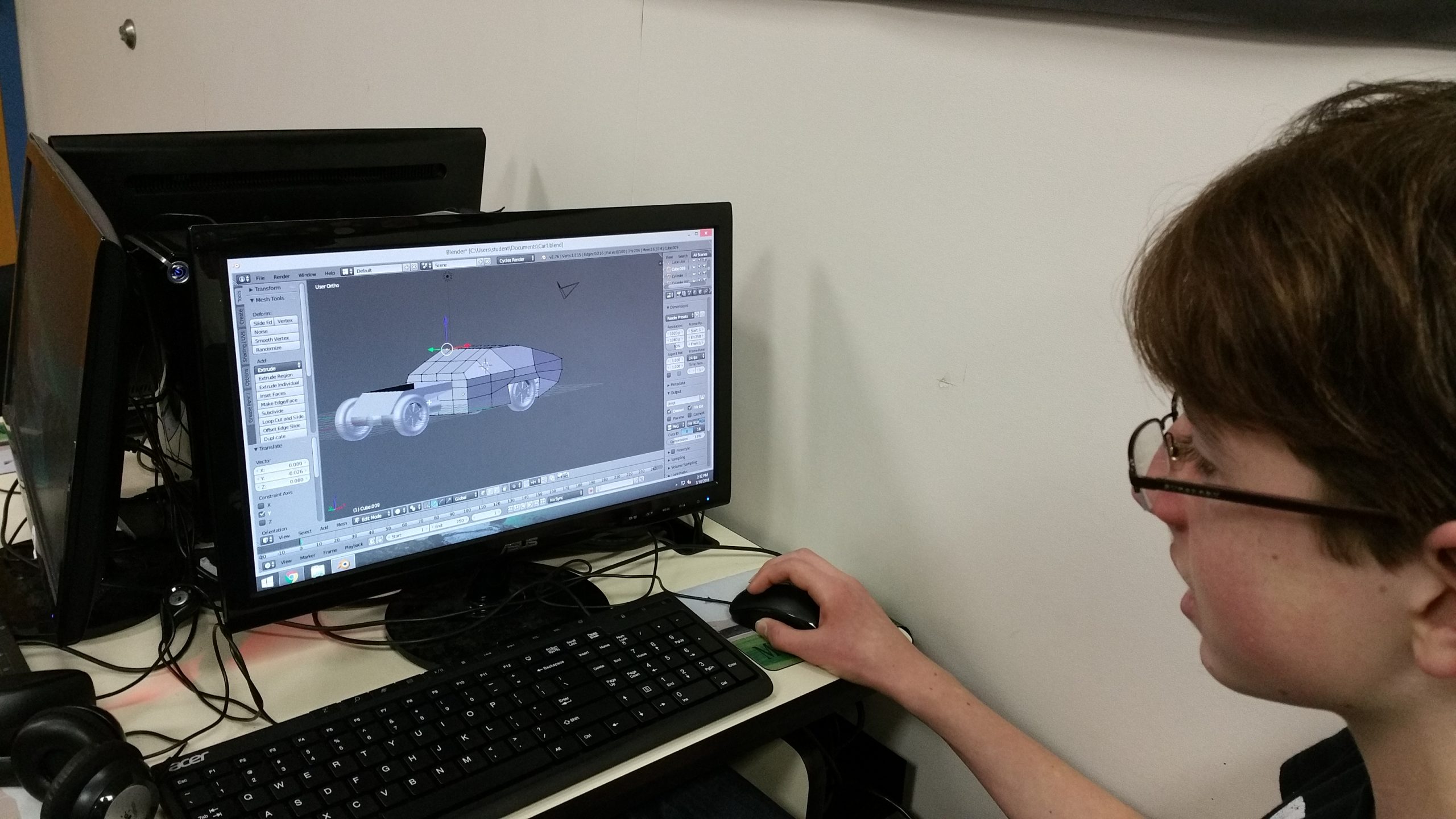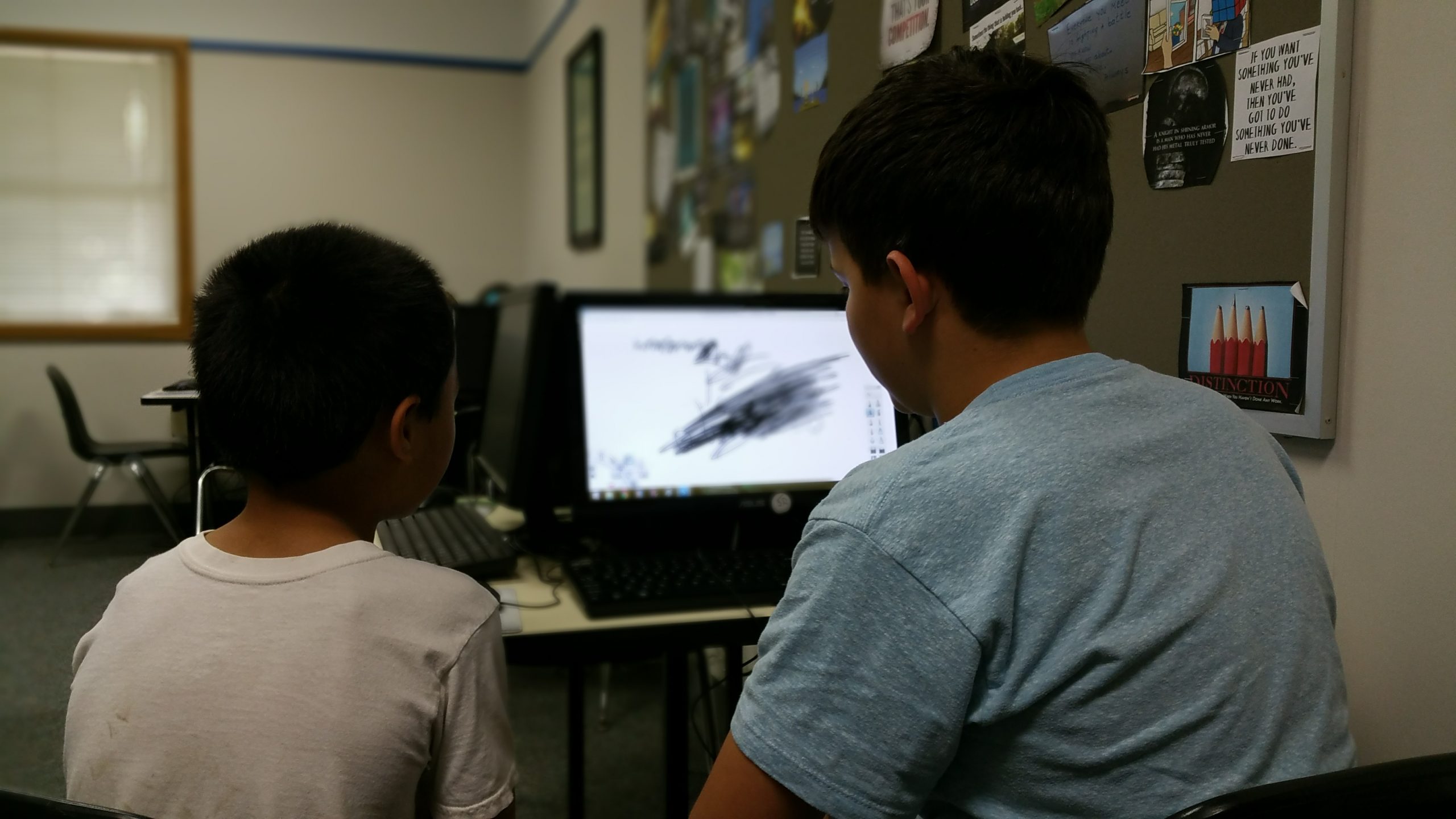 What's great about Montessori is the classes are mixed ages. So when a young student shows early mastery they can work with the older students to advance further.
Meanwhile, I'd built another computer lab for the South Bend Boys and Girls Club, and was leading an afterschool program there for foster children as a volunteer. There I met an emissions testing business manager in Michigan who was required by law to entirely replace all of her technology hardware every two years. This led to the donation of seventy-five computers, four heavy-duty office grade printers, approximately $25,000 worth of ink, and enough miscellaneous hardware that we had to store the overflow in another room at school. I was personally driving U-Hauls to Michigan and back to pick this all up. 
Now that the ball was really rolling, I focused on preparing my older kids for high school. I especially wanted the eighth graders to have laptops. So we ran a tech fundraiser, and that netted upwards of $30k for technology on top of what we'd already pulled together. My eighth graders got their laptops, and the rest of the students got a seriously upgraded lab. We installed a projector and connected everyone to a Google Chromecast so they could stream their class projects from their phones for the whole school to see. I had to petition the school's board to allow the kids to carry their phones in school, and again, to the amazement of all, they approved it. At this point we felt unstoppable. I started enrolling in a plethora of Microsoft's programs for free stuff for schools. Between our non-profit and educational status, we were getting approved for grants left and right. Microsoft gave us $25k of free software through TechSoup. People lost their minds.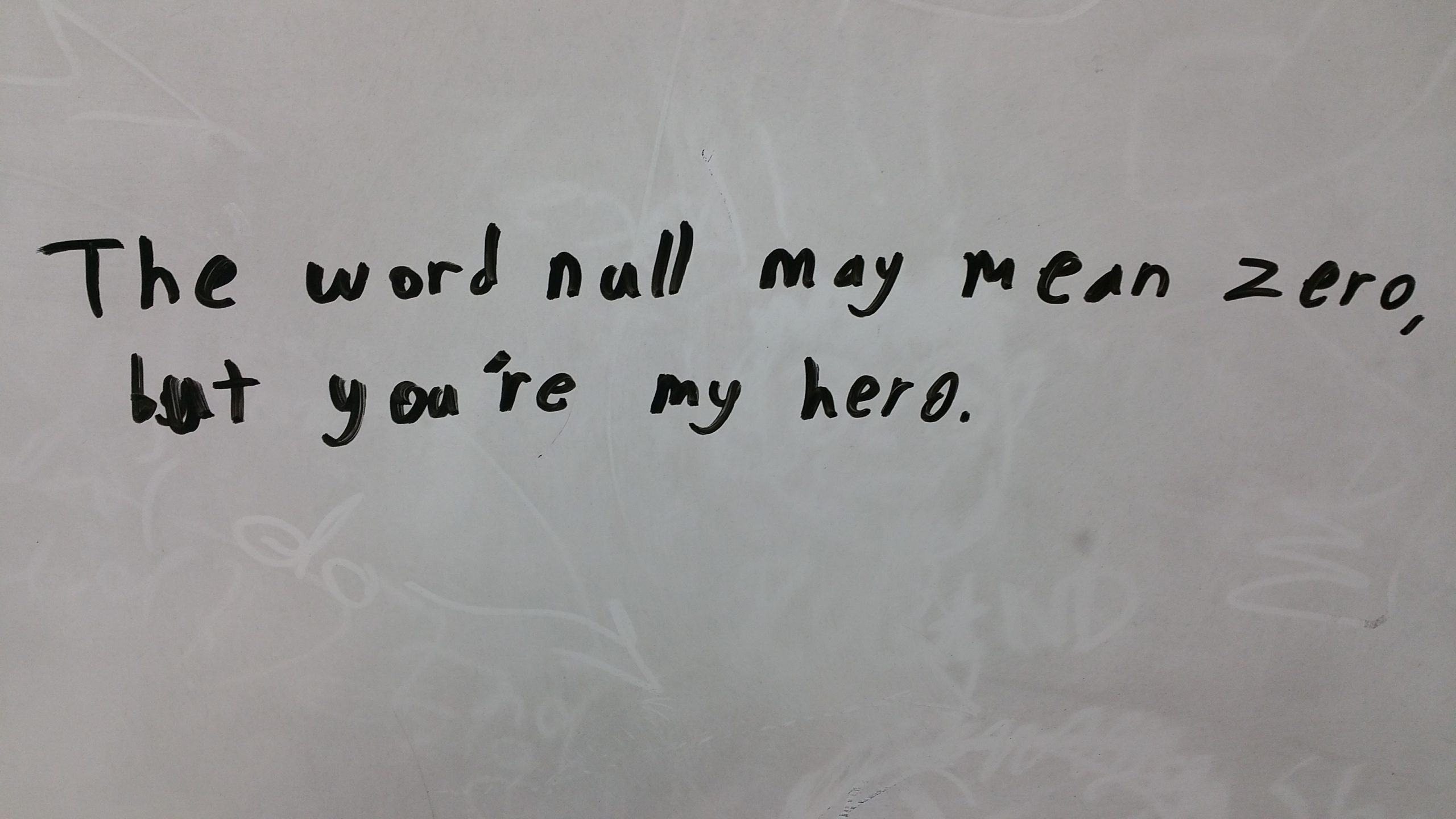 Students would draw and leave me messages on my dry erase board.
I got a lot of kudos for all of this. Many of my fellow teachers were extremely skeptical of me when I arrived, and they became allies. A significant percentage of the teachers had never really used computers, and I often found myself teaching them right next to the kids. There was a fifty-five year old teacher who had never once used a computer. I was teaching young and old alike the difference between a double and single click by making reference to the Little Caesar's slogan, "Pizza Pizza!" The tech program, like Montessori programs in general, was mutli-disciplinary, and became highly synergistic. It brought us all together, and adding a technology component acted like a glue. It was the missing piece that made everything more immediately relevant to students for whom digital technology is a huge, inevitable, inescapable part of daily life. 
In Montessori education, they famously teach kids how to hold chopsticks before they learn how to hold a pencil, and as a result they learn how to use pencils earlier than their non-Montessori peers. If you're training kids how to use a pencil when they're three, why not teach them how to use a keyboard and mouse, which they'll probably end up using more of anyway? We had toddlers learning correct hand placement on computer keyboards without connecting them to a computer. I and other teachers would build our curricula around a monthly theme–say "outer space"–and foster connections between science, art, math, technology, etc. The focus, and what the administration loved, was on solving problems with technology, through a happy blend of digital and analog.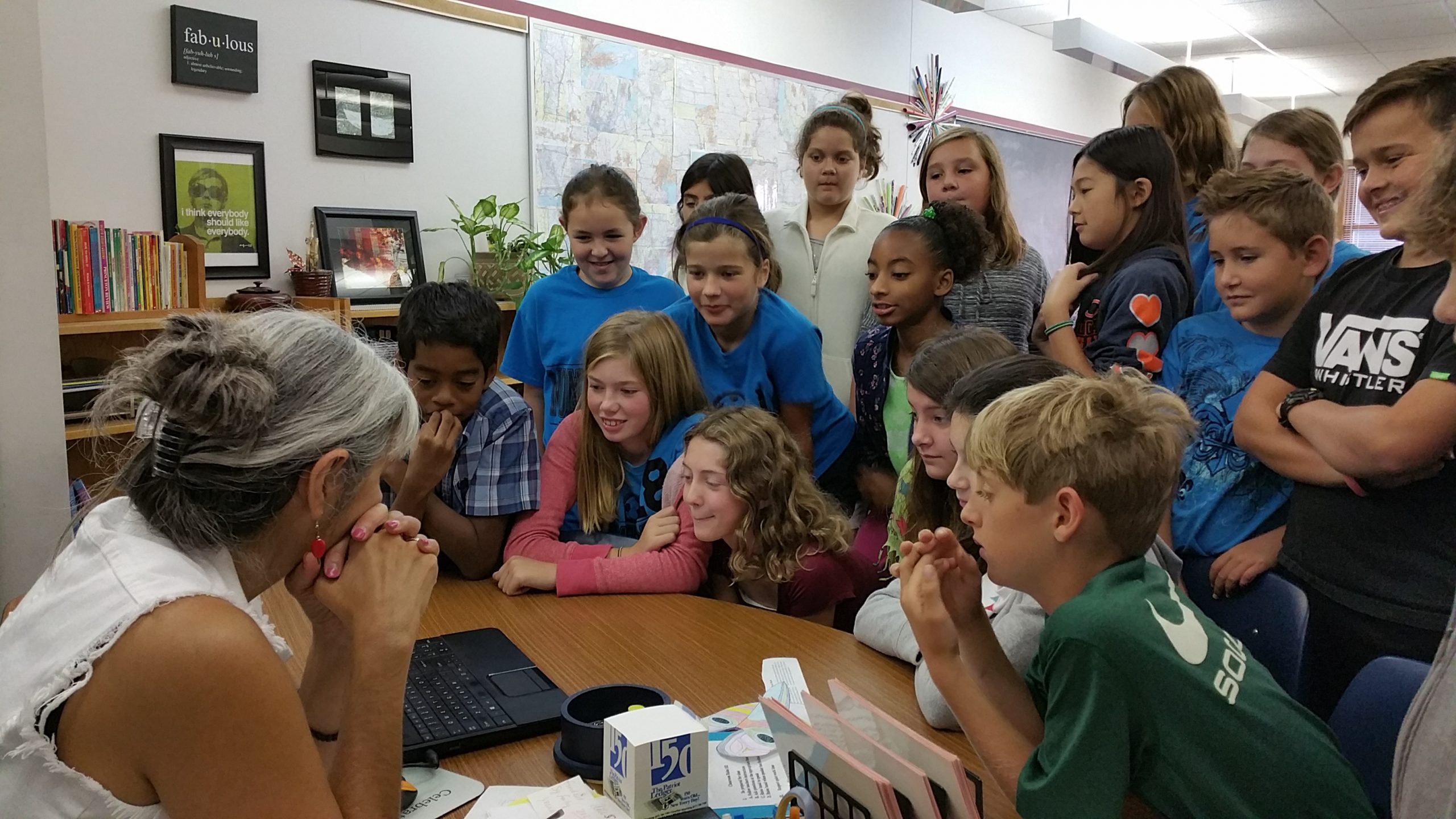 Students doing a video conference with a Montessori school from another country for the first time.
We branched into extracurriculars when I proposed an esports after-school program. 60% of my junior high students wanted in, and predictably, the parents didn't get it. Parents generally don't understand video games. Stereotypes abound, and it's hard for a lot of people to see video games as having any potential relevance to real life. On the other hand, by now it's a standard Hollywood plot device that sports coaches teach their players about life through sport. I wanted to try to do a similar thing through video games: teamwork, discipline, fulfilling a role, dealing with frustration and loss, managing difficult people. I also wanted to teach kids how to create and stream content. Being a streamer was just becoming an actual career; the first person to make a million dollars streaming was right around then. 
I had to get up in front of the Montessori Board of Directors and give a presentation about esports. Everyone is still a little confused about esports today; people were profoundly confused by esports ten years ago. I had to explain: this is real, it's a thing, and it's more relevant to these kids' lives than a chess or strategy club. The most important thing, and what won the board over, was teaching kids balance. It was about video games being a fun part of social life. Ultimately, the board let us form an after-school League of Legends club. To get that approved in the year 2013 was a huge deal. 
Montessori schools are set up so that kids have a lot of time to literally roam around and gravitate towards what they're interested in, and their educational programs are uniquely tailored towards the students as individuals. By setting up a tech lab, the kids who gravitated towards technology and previously had no outlet at school had a place to engage. We set up individual projects for them based on their interest and enthusiasm, whether their age was six or thirteen. I was able to see kids grow up. I'm still in touch with all of the kids I really reached and made a connection with, and am routinely rewarded by hearing my former students choosing their college majors based on a class they took with me in elementary or junior high.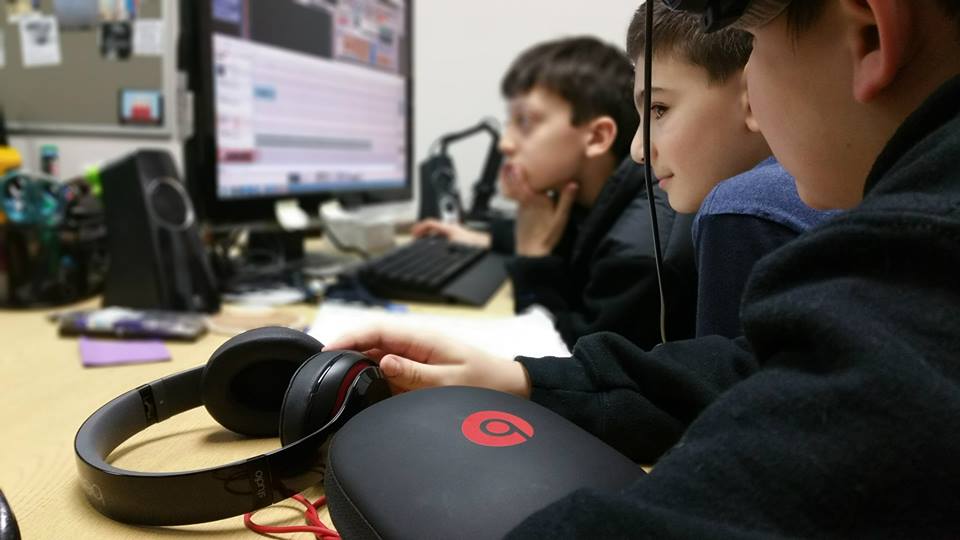 My music production after school program. We spent the entire year "dropping an album".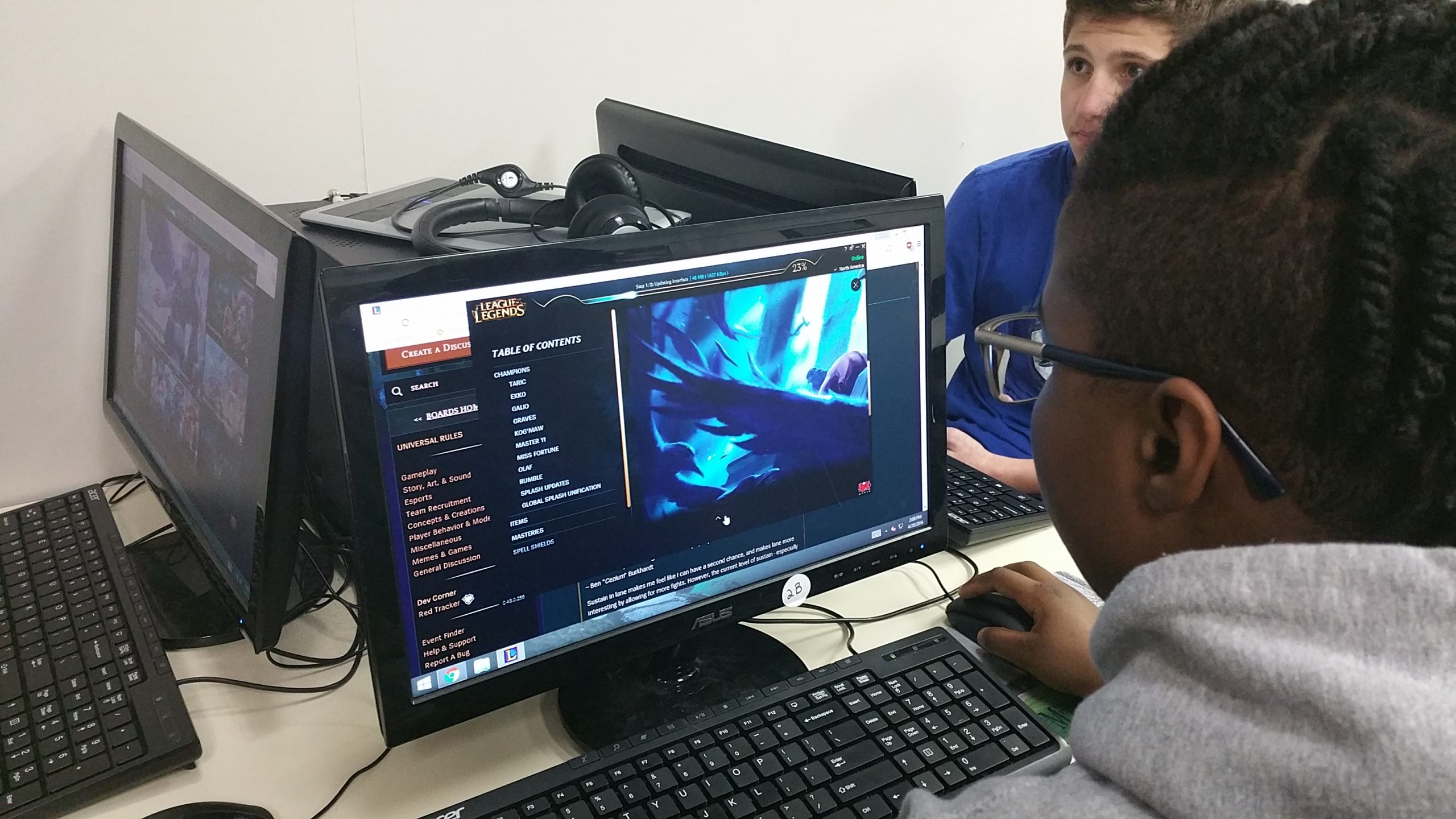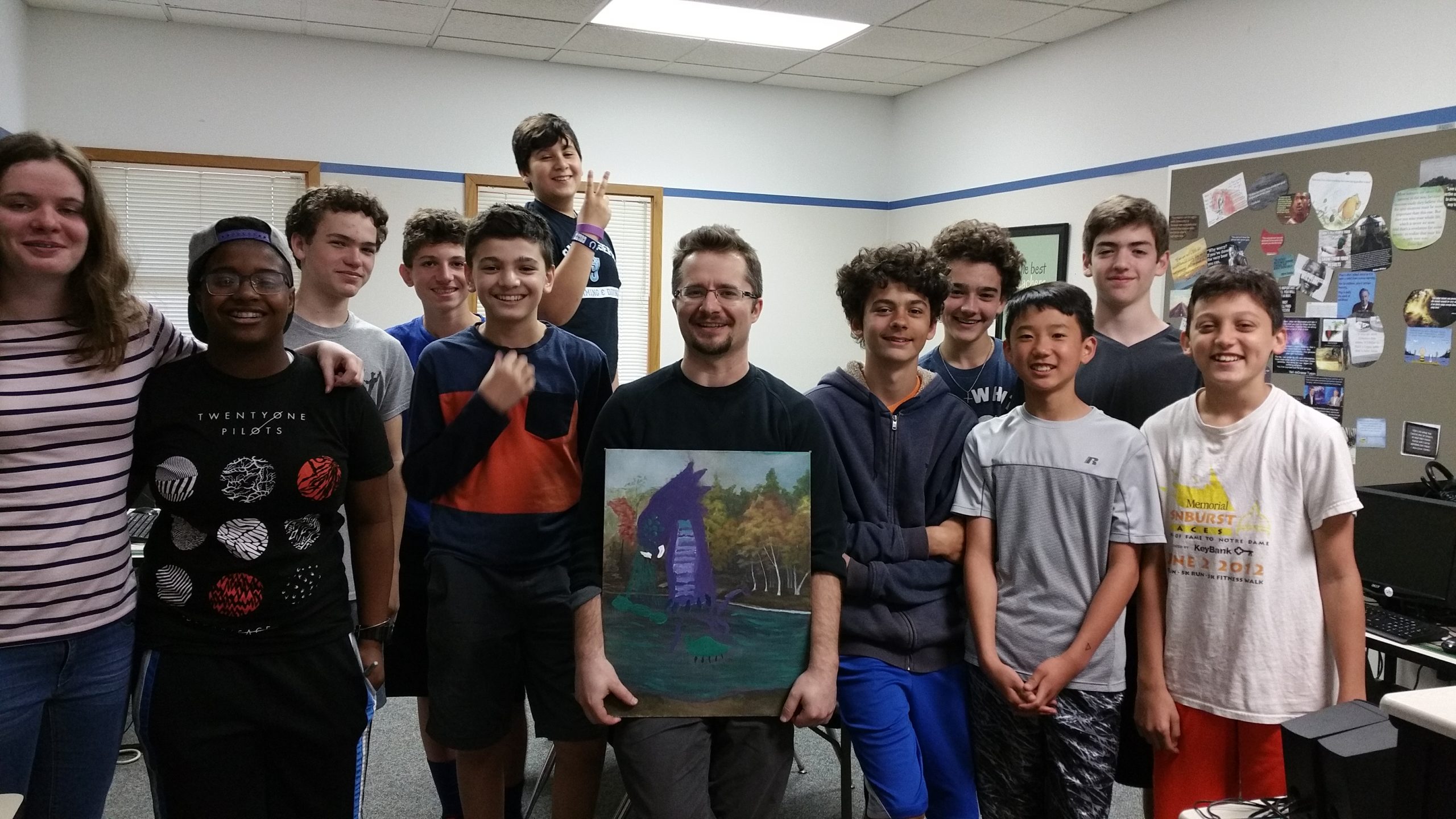 League of Legends Club made me a painting of an in-game boss you defeat — when I announced I was leaving.